Paint it like a pro even if you never did it before
If you are up to any interior renovations, the simplest way to refresh your room might be to repaint it simply. However, most of us feel hesitant since this task seems to be a rather complicated thing to do.

Nevertheless, if you take a look at the process in a step by step perspective, you will see that there is absolutely nothing difficult for you there!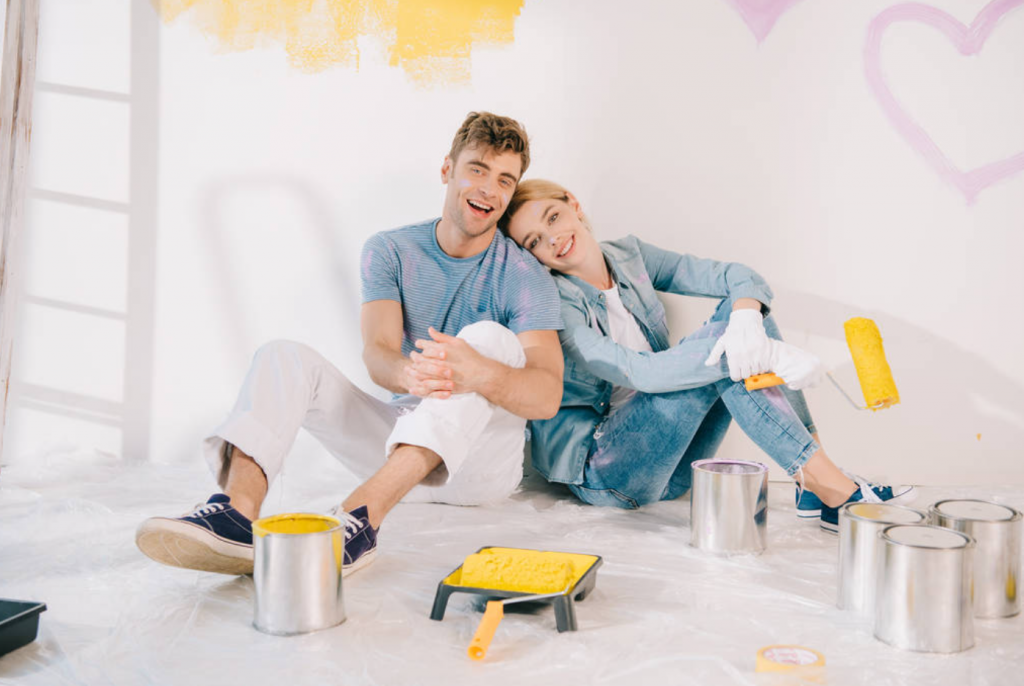 How to Paint Your Room Walls In a Few Simple Steps

Painting walls in a room might seem to be difficult but only if you don't know what to start with and how to organize the whole process. So grab our handy suggestions to "armor" yourself before you start turning your living space into a masterpiece!

Plan your actions
Choose the color(-s)
Prepare the tools and materials
Determine the amount of paint needed
Get the walls and the room ready
Mix the paint
Clean up
Now let's describe the process in detail. First, imagine how you want the room to look after you paint it. Do you want it all in one color? Or you'd like to have an accent wall or highlight the mouldings? Think about that.

Color also matters. Decide whether you want the room to be in cool or warm tones, neutral or saturated. If you have any works of art or furniture there, consider their colors, too, to complement the walls. And only then start browsing through the fan decks.

When picking up tools, consider the state of walls and the paint you will be using. But still, some must-haves will have to be used anyway. For instance, paint rollers, brushes and paint tray, drop cloths, painter's tape and sandpaper, putty knife, rags, etc.

Also, remember to calculate how much paint will be used. The general scheme is that each 400 square feet will require one gallon of paint to apply. But for more precise results, we recommend you use an online paint calculator.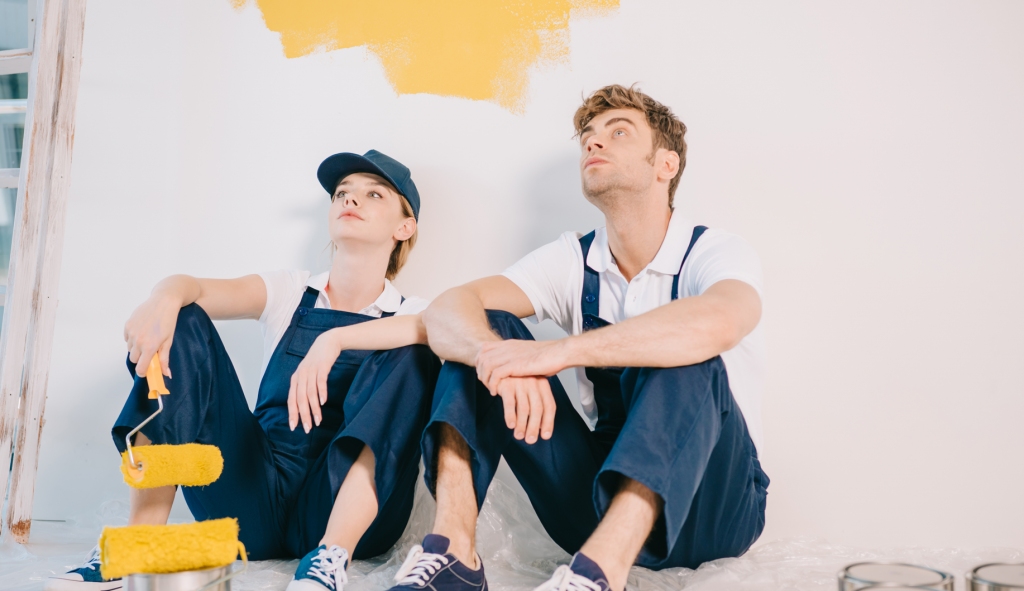 Before painting, empty the room of all the furniture or simply push it all to the center if it's impossible to remove it elsewhere (e.g. if you lack spare space). Cover the furniture and the floor to protect them from paint, and do the same to switches and outlets using tape.

When painting, remember to stir the paint regularly to keep it homogeneous and ensure the room is well ventilated. And of course, clean after yourself when finished paying special attention to washing brushes. If you leave them covered with paint, the bristles will get ruined!

Like this, painting a room will be fun for you!